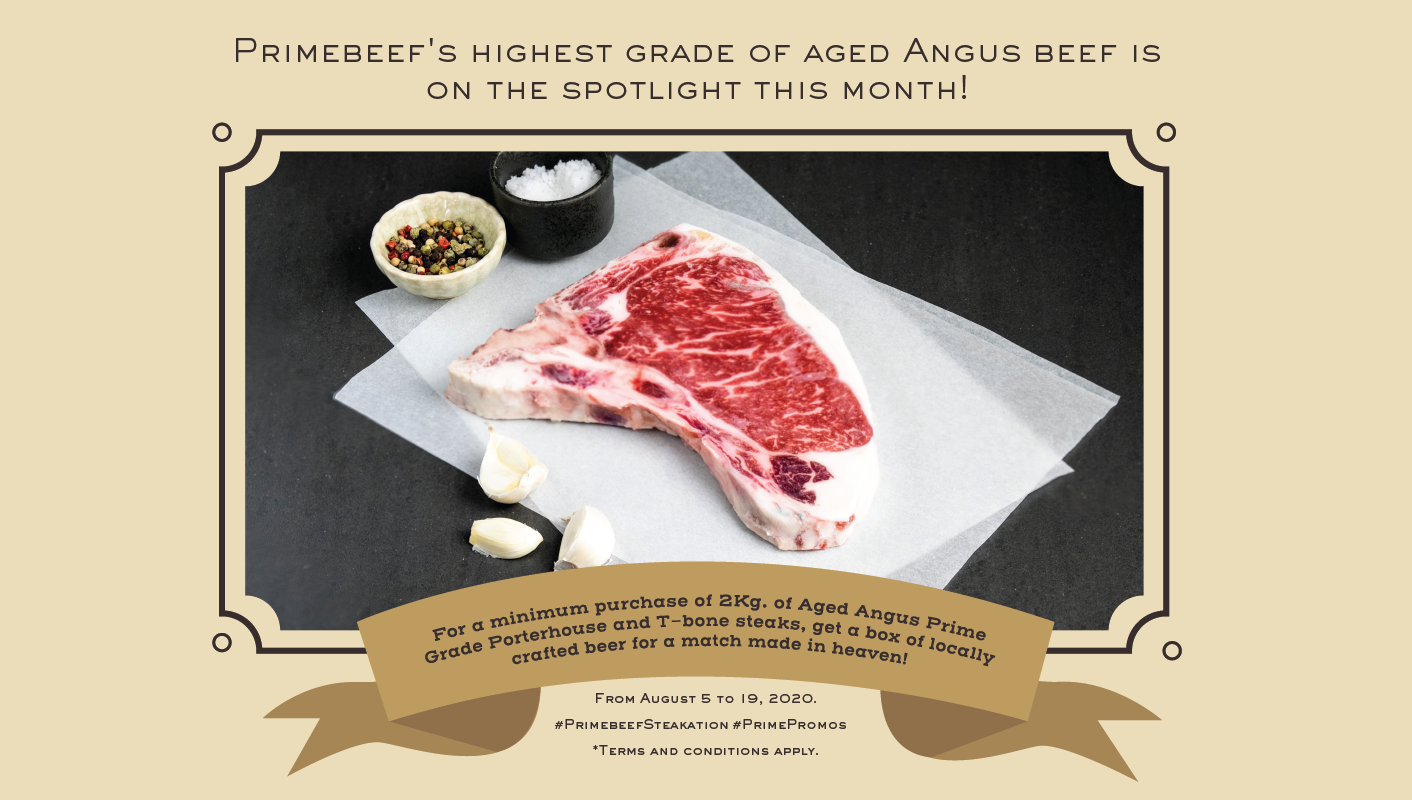 PRIME GRADE STEAKS PROMO!
August 05, 2020
PROMOS
---
Our highest grade of aged Angus beef is on the spotlight this month!
For a minimum purchase of 2Kg. of Aged Angus Prime Grade Porterhouse and T-bone steaks, get a box of locally crafted beer from Monkey Eagle Brewery for a match made in heaven!
#PrimebeefSteakation #PrimePromos #MonkeyEagleBrewery
*Terms and conditions apply.
155 KAMIAS ROAD EXTENSION, QUEZON CITY
MONDAY - SATURDAY | 9 AM - 6 PM