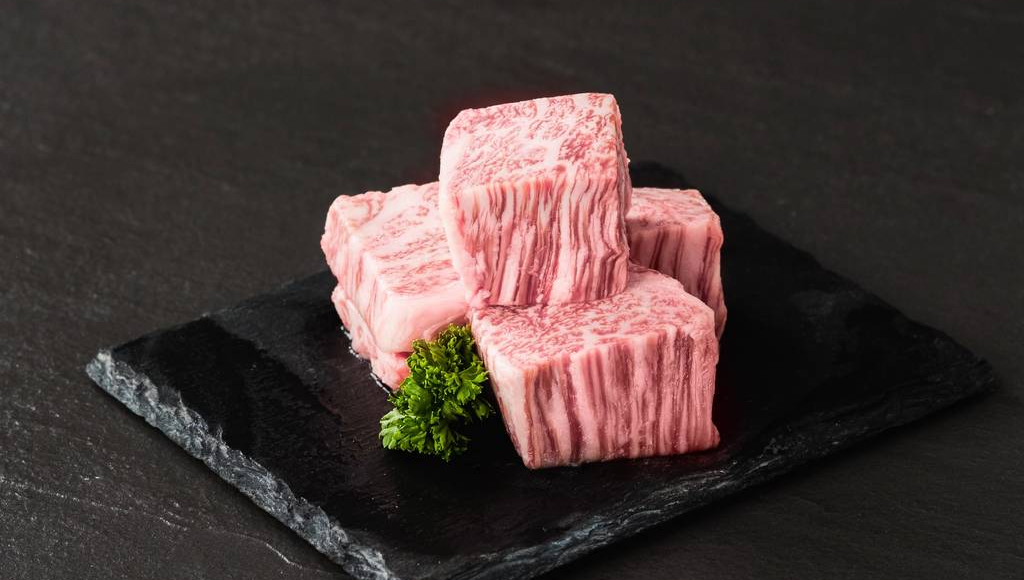 KNOWING AUTHENTIC JAPANESE WAGYU
June 08, 2020
ANNOUNCEMENT
---
Japanese Wagyu cattle truly get the most luxurious treatment. Farmers work tirelessly from morning to night, 365 days a year to ensure they are raised in a stress-free environment to maintain the quality of meat and their pristine unbroken pedigree. This includes daily checkups, individual monitoring and of course proper diet. Rice straw is very important for healthy stomach growth and contributes to the marbling of the beef as well.

One of the most distinct features it has is the abundant intramuscular fat layered between the red meat which is also referred to as marbling. Compared to other beef, you'll see how much more marbling it has as an indicator of the tenderness and juiciness of the meat. Specifically for Japanese Wagyu, the tenderness also comes from having a high concentration of oleic acid which has a low melting point of 20°C causing it to literally melt in your mouth. This acid is technically a monounsaturated omega-9 fatty acid which helps regulate LDL cholesterol or "bad cholesterol" when consumed in appropriate amounts. This is one of the reasons why they say it's a healthy beef. It also contains sweet amino acids such as inosinic acid and glutamic acid which are the foundation for the umami taste and richness it's so famous for.
With so much work that goes into raising authentic Japanese Wagyu, not to mention the price tag that goes with it, you want to make sure you're getting the real deal. You can watch out for the "Universal Wagyu Mark". This was created by the Japan Livestock Industry Association and official Japanese Wagyu breeders as proof of genuine purebred Wagyu beef raised in Japan. Next time you see Wagyu on the menu, double check to ask about the Universal Wagyu Mark and look at the marbling of the meat to see if it's truly authentic!
155 KAMIAS ROAD EXTENSION, QUEZON CITY
MONDAY - SATURDAY | 9 AM - 6 PM