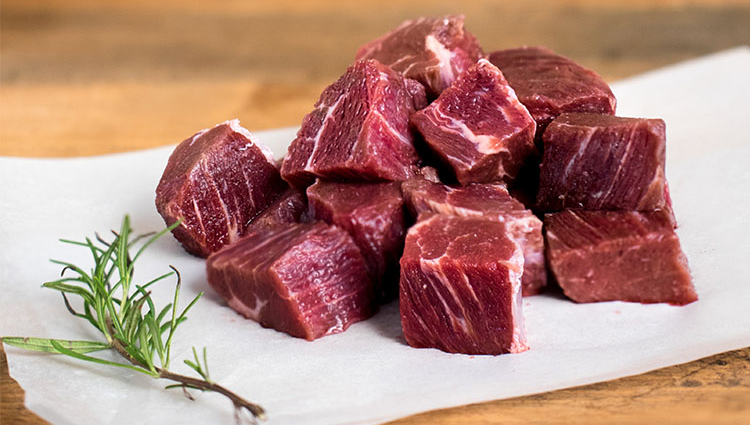 CHOOSING BEEF CUBES OR STEAK CUBES
June 08, 2020
ANNOUNCEMENT
---
For those who aren't sure which you should buy from our cubes, start out with asking what kind of dish you want to cook. From there, it'll be easy to decide if you should get our Beef Cubes or Steak Cubes!
Our Beef Cubes are cut from different parts which are better for slow cooking at low temperature using moist heat methods to give the meat time to tenderize and bring out its flavor. It's ideal for Kaldereta, Sinigang, Pares, and other braised or stew dishes.
On the other hand, our Steak Cubes come from steak cuts which ensure their tenderness without needing further cooking. These are best for dry-heat and quick cooking methods like Salpicao, Kebabs, Steak Fondue and others where you don't cook it for too long.
If you're still having trouble deciding, just call or message us so one of our partners can personally assist you!
155 KAMIAS ROAD EXTENSION, QUEZON CITY
MONDAY - SATURDAY | 9 AM - 6 PM