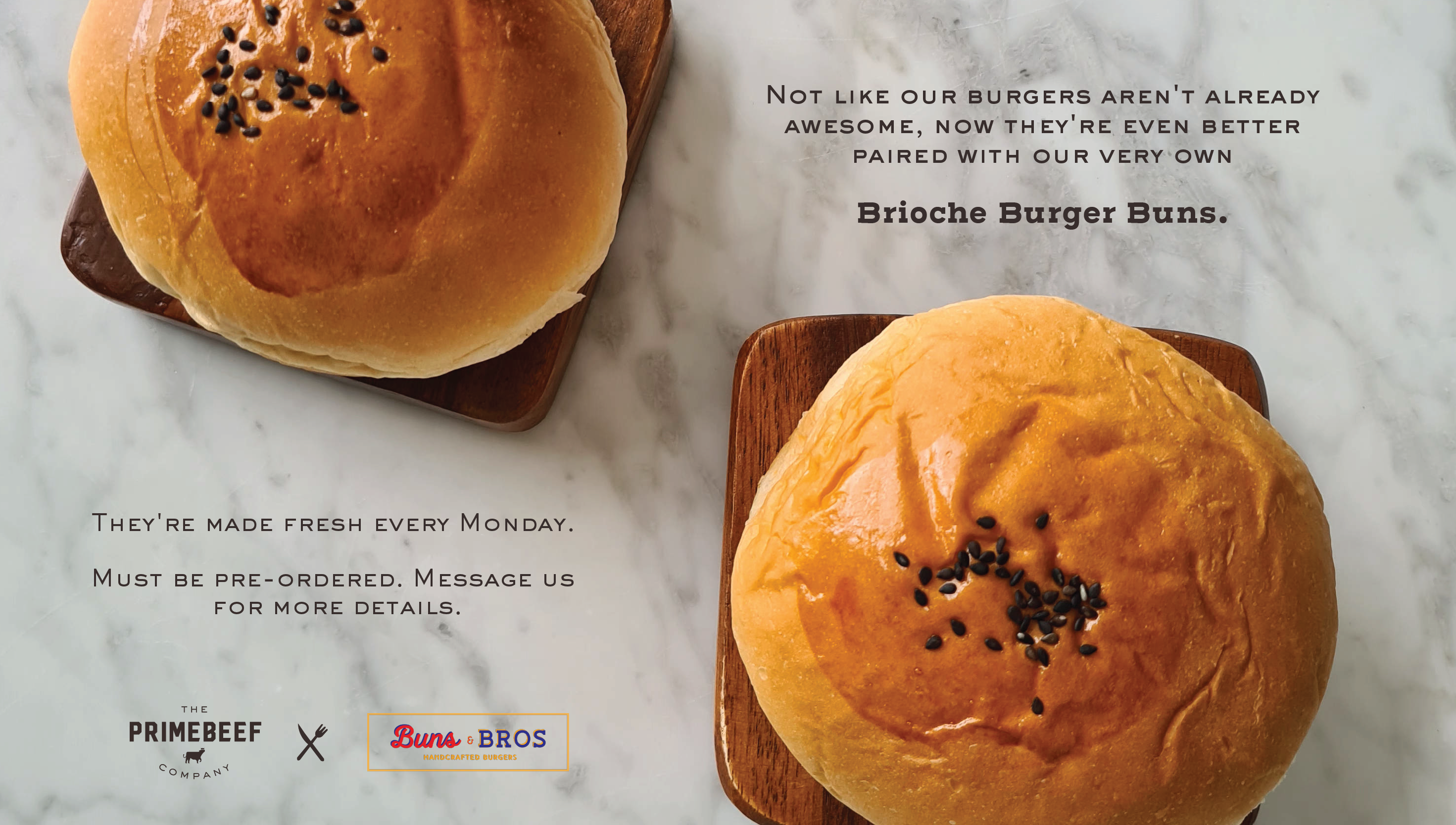 BRIOCHE BURGER BUNS NOW AVAILABLE!
August 22, 2020
ANNOUNCEMENT
---
Not like our burgers aren't already awesome, now they're even better paired with our very own Brioche Burger Buns.
They're made fresh every Monday and lovingly packed by 4s. We're only accepting pre-orders for now so make sure to message us by Wednesday.
155 KAMIAS ROAD EXTENSION, QUEZON CITY
MONDAY - SATURDAY | 9 AM - 6 PM